Colony Ship Deckplans Released!
Posted by Thorin Tabor on June 19, 2018, 11:19 a.m.
We are happy to announce the release of Shadows Over Sol: Colony Ship Deckplans! From the blurb:
The ARC Project is one of the most ambitious endeavors ever undertaken. If successful, it will transport some 10,000 colonists on a 400 year journey from Sol to the planet Siren, orbiting Alpha Centauri A.

No one knows exactly what will be found on the other side — what challenges and horrors the colonists would face as they made a life on this new world. Humanity's first step beyond the Sol system might be its last.

Now you can have your own 12" x 18" deckplan poster of the ARC Colony Ship, a perfect companion to any Siren's Call campaign.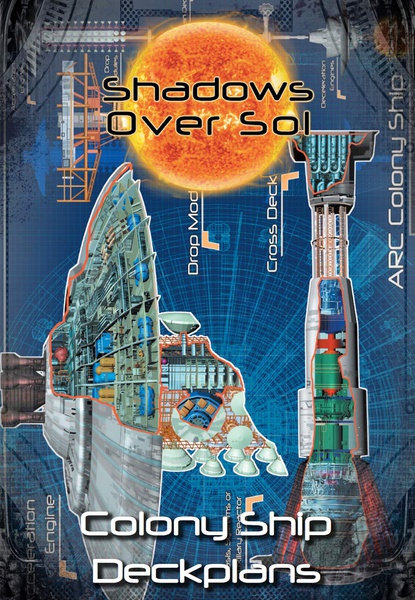 This release was made possible by the Siren's Call: Interstellar Colonization Roleplaying Kickstarter.
Other Updates
Our final proofing of Siren's Call will be finished tonight, but we're still accepting reports of typos or other errors through June 23rd.
Some small writing progress has been made on The Nereus Incident, but we need to pick up the pace of the writing.
Work on the Siren's Call Player's Brief has just started.
---
Share Post
---