Shadows Over Sol: Quick-Start Revised!
Posted by Thorin Tabor on June 26, 2018, 6 a.m.
Today we are happy to release the revised version of the Shadows Over Sol: Quick-Start rules and "Memories" scenario! This version improves upon the presentation and layout of the original Quick-Start. It was funded by the Siren's Call Kickstarter. From the blurb:
Two hundred years from now what should be the shining beacon of the future is instead cloaked in conspiracy and horror.

Humankind has expanded throughout the solar system, and there discovered mysteries older than humanity. The culture has shattered into myriad subcultures; nation-states are the hollow shells of what they once were. Corporations and other groups wage small-scale wars in the streets or in space. Bioengineered horrors left over from these conflicts stalk the hulls of ruined stations and abandoned colonies.

But for an enterprising team willing to brave the horrors, there's always a profit to be made.

The Shadows Over Sol: Quick-Start provides all the rules necessary for new players to dive into a science-fiction horror future. Features of the quick-start include:

A brief overview of the Shadows Over Sol setting.
Memories, a complete sci-fi horror scenario designed for a single evening's play.
Four pre-generated player characters, including all stats and background information.
All of the game rules necessary to play the included scenario, as well as to give players a taste for the Saga Machine system.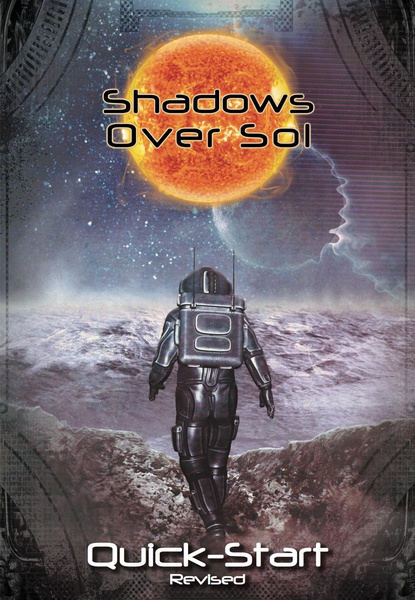 Other Updates
The final proofing of Siren's Call has been finished, the layout updated and the corrected file should go out later today.
Writing progresses on The Nereus Incident, and we need to keep up the pace.
Layout has been completed on Siren's Call Player's Brief and a proof has been ordered.
---
Share Post
---