Age of Ambition: Kickstarter Date Announced!
Posted by Thorin Tabor on Dec. 22, 2019, 7:52 p.m.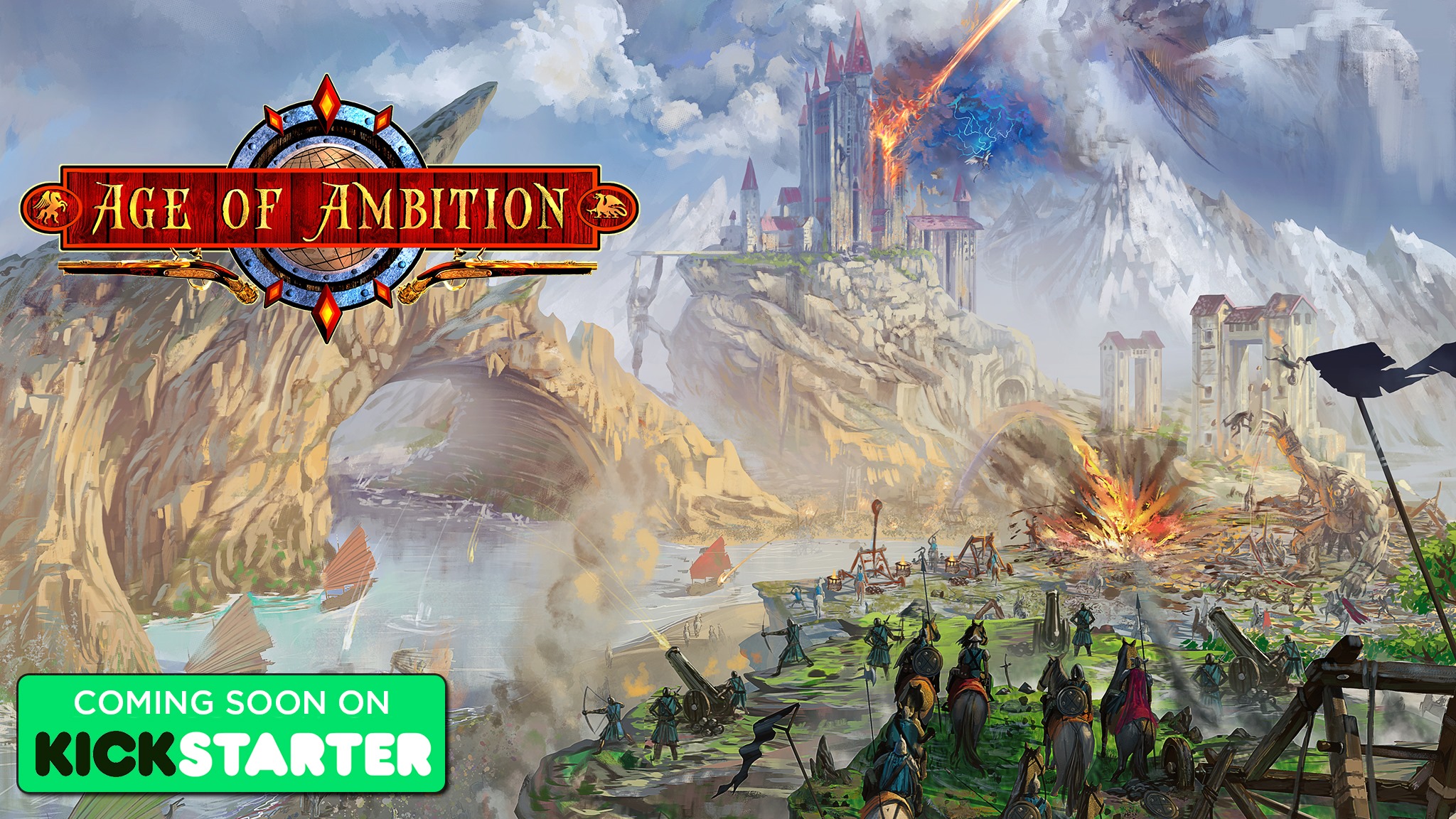 We've hinted at it before, but we're now happy to officially announce the launch date for the Age of Ambition Kickstarter: Tuesday, January 21, 2020!
In case you haven't heard, Age of Ambition is our upcoming fantasy roleplaying game set on a world rapidly leaving the traditional fantasy milieu behind. It's the game of forward-facing fantasy! Where the heroes help guide the world into a brave new era of promise or peril.
You can read more about it on the Age of Ambition webpage.
You can help save the date by joining the Age of Ambition Kickstarter event on Facebook and sharing the event with your friends or gaming group. You can also still sign up for the Age of Ambition playest, which remains open through the end of the week.
---
Share Post
---