Jovian Missions is Released!
Posted by Thorin Tabor on Oct. 19, 2021, noon
Today we are happy to announce the release of Jovian Missions, a compilation of five short, one-shot scenarios for Shadows Over Sol. These missions may be played independently, but work best as companion scenarios to the Jovian Whispers campaign and sourcebook. Additionally, an epilogue covering the possible outcomes of that campaign is included in the back. The scenarios are:
The Aerarium Contingency: While hacking into an Insurrection Virus-controlled node, the team discovers a secret project and are pitted against a pair of unusual murder-drones.
Attack on the Damascus: When the team is hired to storm the deck of a stolen spacecraft, they encounter not only the terrorists but also a dangerous cargo their employer wishes to keep hidden.
Fate of the Calamitas: When the scrappers are hired to explore a derelict warship, they must overcome bio-engineered monsters and secret agendas—that is, if they survive to tell the tale!
Outbreak on Adrastea: While performing a search and rescue operation, the team is faced with an outbreak of the Insurrection Virus that is cut off and desperate to spread.
Trouble on Jackral V: When Sovereign Liberation Front operatives awaken a powerful AI, the team is caught between two opposing factions and must decide whom to trust.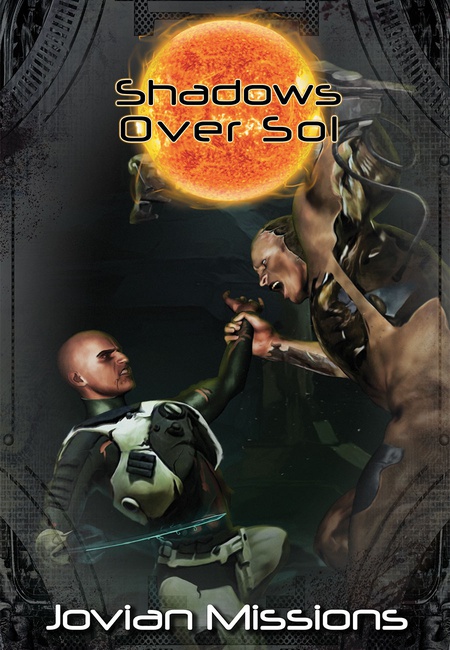 ---
Share Post
---