What Lies Beneath Player's Brief is released!
Posted by Thorin Tabor on March 29, 2023, 3:20 p.m.
What was lost was never meant to be found...
What Lies Beneath follows a band of Legionnaires — elite guards of Melanoc — as they patrol the streets, navigate politics and discover an unknown civilization.
Along the way, the heroes must face off against criminal organizations, explore prophetic dreams, navigate cultural differences, uncover corruption in the highest echelons of society and make a name for themselves as the defenders of the city.
The What Lies Beneath: Player's Brief is a companion to the What Lies Beneath campaign and sourcebook. It contains all of the player-facing information necessary to participate in the campaign.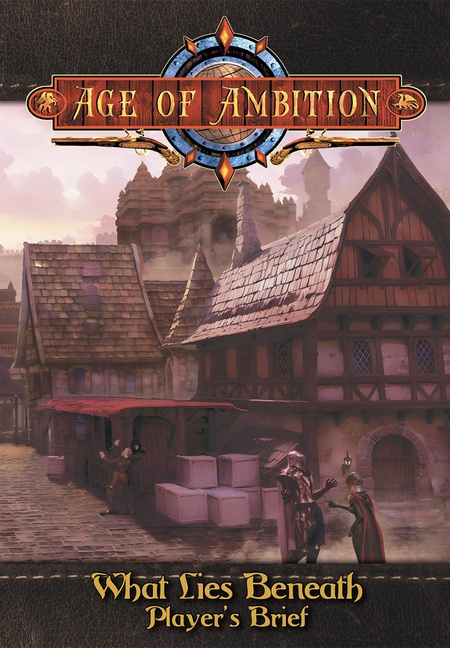 Saga Machine Unified Playtest
We're still collecting feedback on the Saga Machine Unified March Playtest! Your feedback is critical in helping define the future of Saga Machine. Join the playtest and fill out a feedback form today!
---
Share Post
---