The Dreaming Day Heist is released!
Posted by Thorin Tabor on April 12, 2023, 3:17 p.m.
When the party is charged with protecting a holy relic from a group of politically motivated thieves, the heroes must thwart the heist, follow a trail of clues and beat the thieves at their own game.
The Dreaming Day Heist is a One-Sheet Scenario designed for use with Age of Ambition: Fantasy Roleplaying in an Age of Promise or Peril and the What Lies Beneath sourcebook.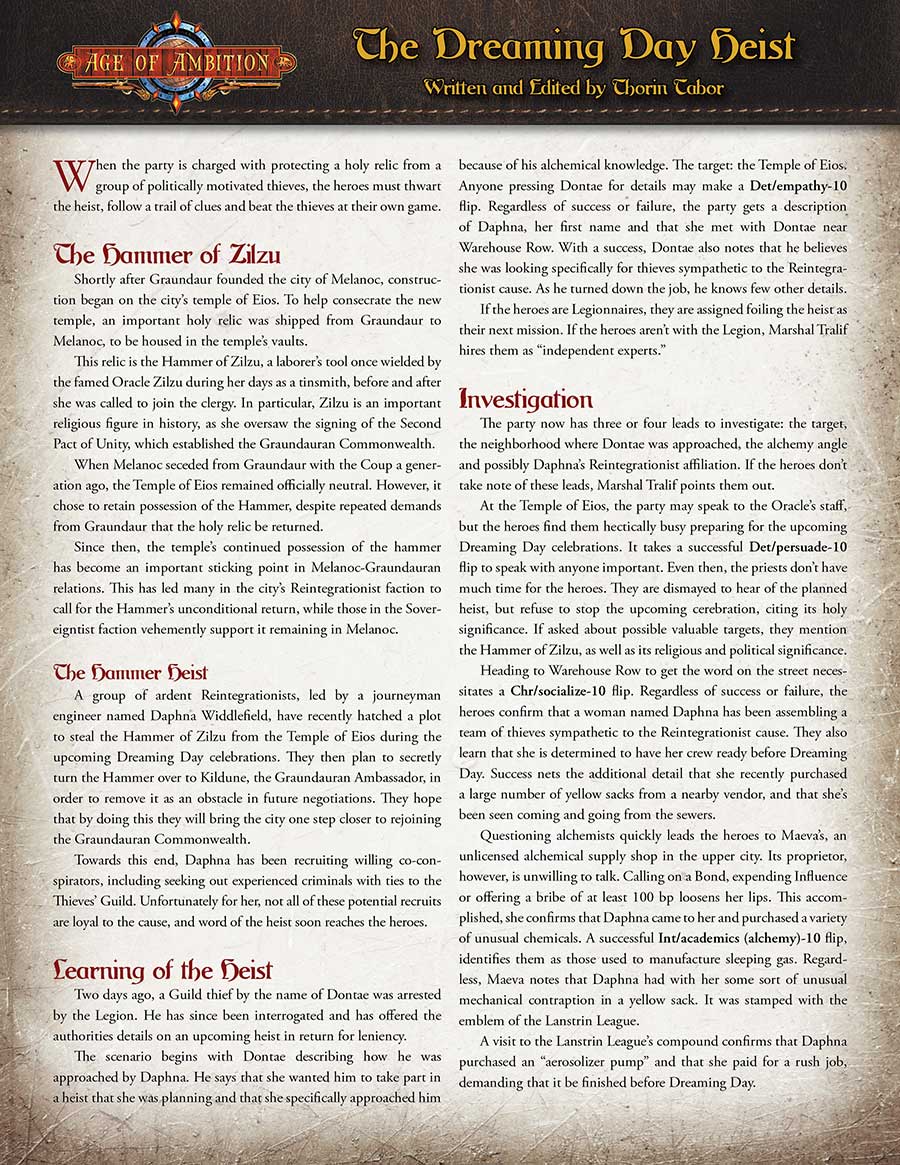 Saga Machine Unified Playtest
We're still collecting feedback on the Saga Machine Unified March Playtest! Your feedback is critical in helping define the future of Saga Machine. Join the playtest and fill out a feedback form today!
---
Share Post
---