Shadows Over Sol: Siren's Call Kickstarter Launches!
Posted by Thorin Tabor on March 13, 2018, 1:50 p.m.
We are happy to announce that the Kickstarter campaign for Shadows Over Sol: Siren's Call has just launched!
Siren's Call is a campaign and sourcebook for the Shadows Over Sol roleplaying game. It follows the story of the ARC Project, humanity's first ever attempt to launch an interstellar colony ship. It is one of the most ambitious endeavors ever undertaken. If successful, it will transport some 10,000 colonists to the planet Siren, orbiting Alpha Centauri A.
But the risks are tremendous. Will humanity's first step out of the solar system be its last?
From Sid Meier's Alpha Centauri to The Expanse, from Alien to Robinson's Mars trilogy, Siren's Call draws inspiration from some of the greatest works of modern science fiction.
Siren's Call will be a full-color hardback volume estimated at 240 pages.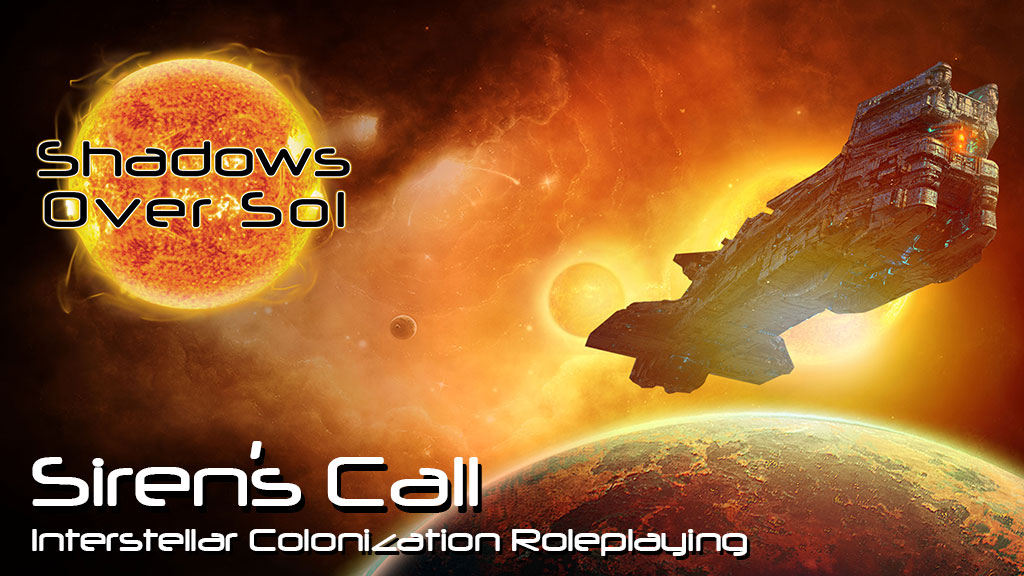 ---
Share Post
---