Age of Ambition: Time Forgot
Posted by Thorin Tabor on Sept. 1, 2020, 3:25 p.m.
Today we are excited to announce the release of Age of Ambition: Time Forgot!
When the party joins a merchant company traveling to the remote island of Cebul, they get more than they bargained for. On the island they will encounter dinosaurs, fight bandits, meet tribes—both friendly and hostile—and uncover a relic that could rewrite their understanding of history.
Time Forgot is a beginning adventure supplement for Age of Ambition. It features a trading expedition scenario, and is designed to run between three and five gaming sessions.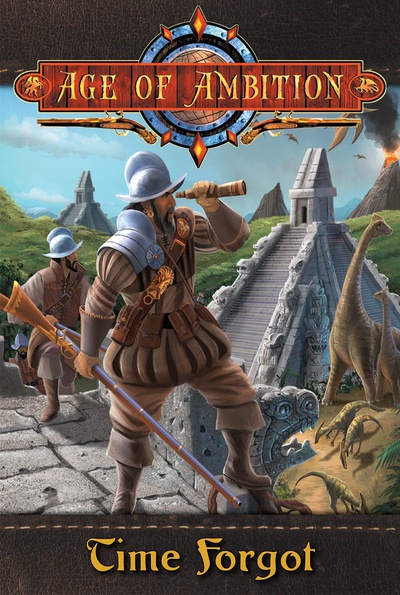 Age of Ambition Update
This is the final release unlocked by the Age of Ambition Kickstarter. All Physical Hero backers should have their rewards by now. Deluxe Box rewards will be sent out as soon as the last of the components is received. So far we have the box, GM screen inserts, consequence cards and poster map in our fulfillment partner's warehouse and ready to go. We're just waiting for the book printer to send us the shipment containing the core and supplements.
---
Share Post
---