A Night at the Circus is released!
Posted by Thorin Tabor on April 19, 2023, 4:34 p.m.
When the heroes are called to prevent chaos from breaking out at the circus, they uncover a plot involving experimental alchemy, an extortion racket, a spurned lover and a kidnapped ringmaster.
A Night at the Circus is a One-Sheet Scenario designed for use with Age of Ambition: Fantasy Roleplaying in an Age of Promise or Peril and the What Lies Beneath sourcebook.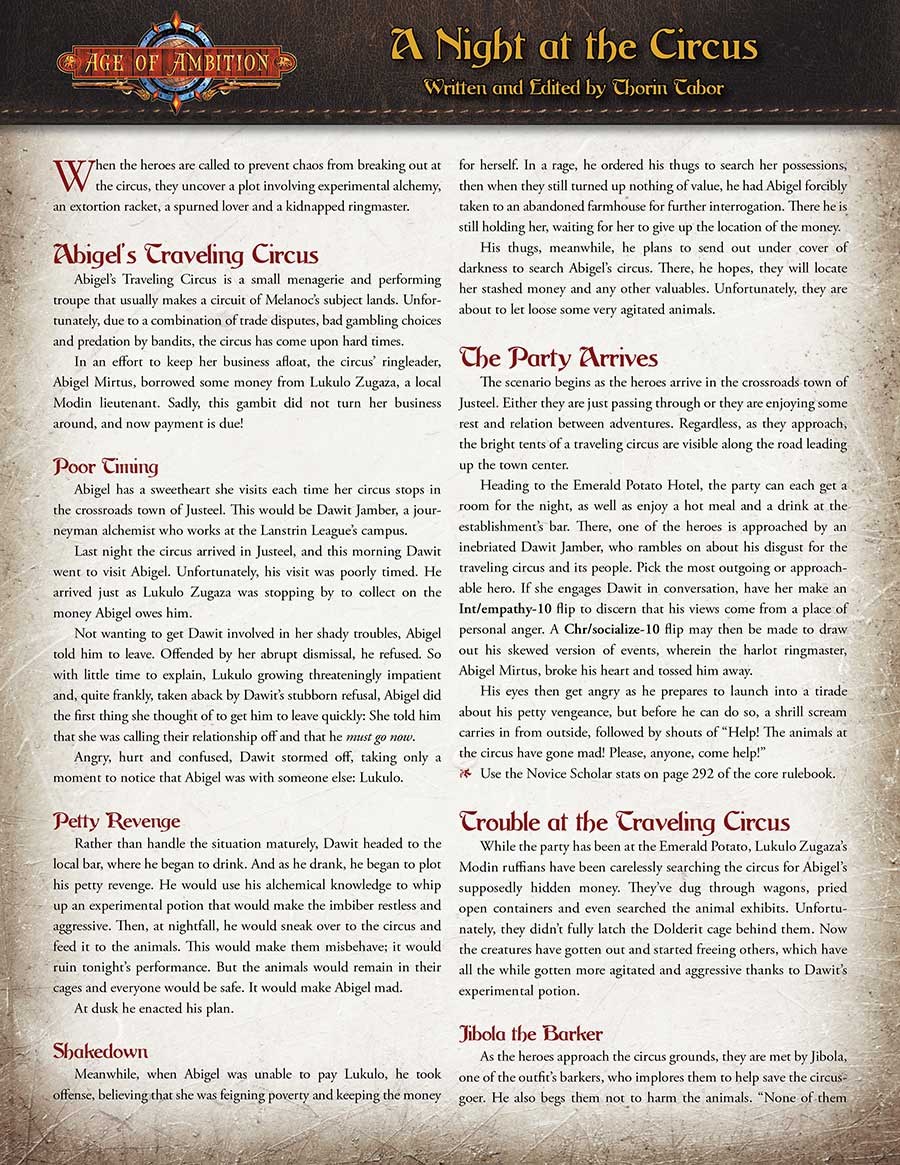 ---
Share Post
---