Age of Ambition: Tainted Gold is released!
Posted by Thorin Tabor on Aug. 24, 2022, 2:59 p.m.
When the party is hired by El Spark, a notorious ne're-do-well, to oversee his expedition to the ruined city of Chegnish, not only must they brave the horrors of the Desolation, they must also keep their wits about them, lest they face betrayal at the hands of his many enemies.
Tainted Gold is an intermediate adventure supplement for Age of Ambition. It features plenty of secret agendas and an expedition to a post-apocalyptic wasteland. The scenario is designed to run between two and four gaming sessions.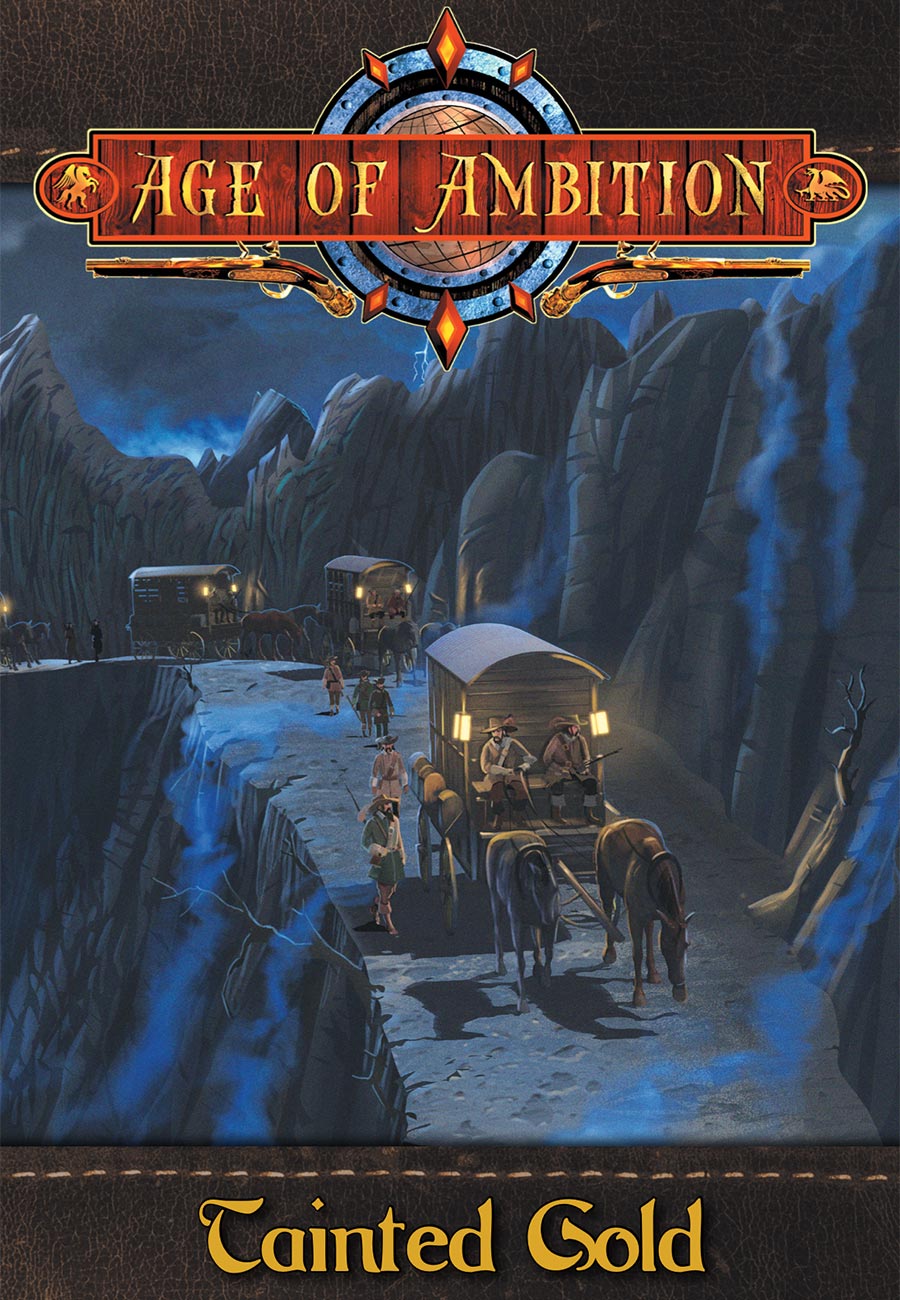 ---
Share Post
---